REGISTRATION
The AIMSA 2022 Registration fees includes attendance to AIMSA 2022 technical sessions, a copy of the AIMSA 2022 proceedings, Welcome reception, working lunches, coffee-breaks and the Conference dinner.
Registration fees
Before August 1st
After August 1st
Regular fee AIMSA 2022
450€
500€
Student/PhD Student* AIMSA 2022
350€
400€
* Students/PhD Students are required to enclose a copy of a certificate.
Authors of accepted papers should pay their registration fee not later than July 24th, 2022.
The conference fee does not include individual costs for travel, accommodation and personal insurance.
All participants are requested to pre-register either:
online at: https://www.cim-events.com/aimsa-2022/173/
Please bear in mind that each participant should create his/her own account with username and password.
or by sending a completed PDF Registration form:
to with the respective payment (by September 1st).
PAYMENT METHODS
A. Bank transfer
Account holder: Company for International Meetings - CIM Ltd.
Bank: Eurobank EFG Bulgaria, Solunska Branch (15, Solunska Str., 1000 Sofia)
BIC: BPBIBGSF
IBAN: BG54BPBI79401401226001 - EUR
IBAN: BG72BPBI79401001226001 - BGN (for Bulgarian participants only)
Currency exchange charges and bank collection fees are the responsibility of the sender. Please, indicate clearly your name and "AIMSA 2022" on the bank documents.
B. Online by credit card
MasterCard, MasterCard Electronic, Maestro, Visa, Visa Electron, V PAY cards are accepted for online payment.
CANCELLATION POLICY
No refunds of the registration fees will be applied.
CONFIRMATION LETTER
A letter of confirmation will be sent to participant on receipt of the registration form and respective payment.
REGISTRATION & CIM Desk
The CIM Desk will start at 14.00 of 7th of September next to the reception of Lilia Hotel and will stay open until the end of the conference. All the information and conference materials will be distributed at the Registration Desk.
CIM DESK direct phone: 00359 884 276 422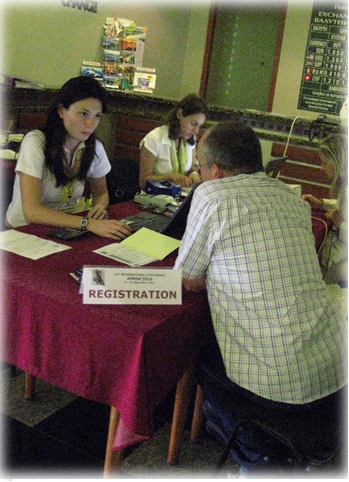 SOCIAL EVENTS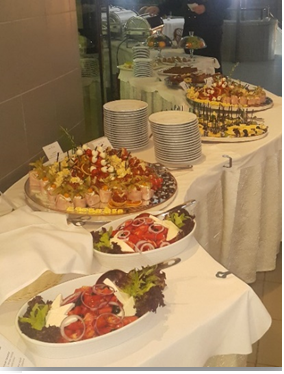 Tickets for the social events will be distributed upon registration.
8 September - Welcome party - Restaurant Terrace
We would like to welcome you to the conference during a reception with a tasteful buffet to be held on the terrace of Lilia's restaurant on 8 September. Drinks are included.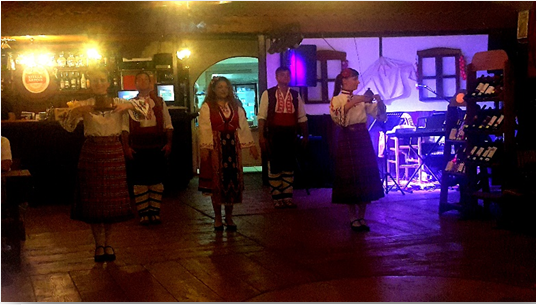 9 September - Conference Dinner - pick up point: Hotel Lobby
Bulgarian Folk Style Dinner at the Black Sea shore with a four course meal and drinks. During the dinner you will be able to enjoy great show with Bulgarian National Dances and music program.